6 Items on my New England Winter Checklist!
6 Items I have on my New England Winter Checklist! You need more than just snow removal gear to survive a New England Winter. A good book, open fire, hot chocolate and a glass of wine are just a few things you must have. But last but not least you need a sense of humor. With the snow coming down the snow removal draining your work and private schedules as well as your energy, the leaks more frequent with every new snow storm, you simply must have a sense of humor and a sense of perspective! What do you need to survive a brutal winter?
Source: https://hansvanputten.com/just-because/2022/02/03/6-items-on-my-new-england-winter-checklist/
Feb 16, 2015 - pinterest.com -

82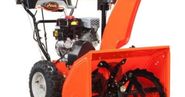 Ariens Deluxe 28 in. Two-Stage Electric Start Gas Snow Blower with Auto-Turn Steering-921030 at The Home Depot | See more about home depot, snow and home.
Feb 16, 2015 - pinterest.com -

76
Red Wine Hot Chocolate! The perfect treat for chilly nights made with only 3 ingredients! | See more about red wines, wine and hot chocolate.
Feb 16, 2015 - pinterest.com -

94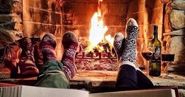 Get a good book and an open fire to survive another New England snow storm!
Feb 16, 2015 - pinterest.com -

72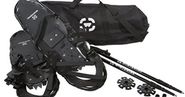 Feb 16, 2015 - pinterest.com -

79

Feb 16, 2015 - pinterest.com -

90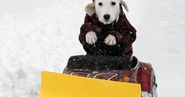 For all the
#snow
lovers out there - Winter will be here soon!
#SnowPlow
| See more about snow, dogs and sidewalks.
You'd like to find out more of what we do and how we may be able to help you? Fill out the form below and briefly describe what you would like to ask or talk about.
Digital Artist + Marketer | Business Consultant | Startups + Small Businesses.
Specialties – Web Design | Digital Marketing | E-Commerce | Business Plan and Financial Modelling
Hans van Putten owner of 40parkLane,llc  ran operations of his food manufacturing company for 17+ years building the Carolyn's Handmade brand under the umbrella of 40ParkLane,llc.
After the successful sale of the food business, he took advantage of the years of strategic planning, operations management, web design, digital marketing and photography experience , to help startups, small businesses and home businesses and has been involved in a number of start-up ventures since.
Prior to founding 40parkLane,llc Hans worked for the Gillette Company for 10 years in various financial roles of increasingly bigger responsibility, leaving as Director of Business Planning for The International Group at Gillette HQ, Boston. Hans has an MBA (Marketing & International Business) from Aston University, and a BA in Business Administration from IHBO de Maere.